MacKenzie is a recent college graduate who has transitioned to the workforce as a floor director at a TV station. An optimistic, energetic young woman with a passion for travel, her experience with Attention-Deficit/Hyperactivity Disorder (ADHD) has helped give her perspective in this time of social/physical distancing. See how she is coping with the uncertainty and disruption in light of coronavirus and what's happening in the world today.
---
This is a sponsored post in partnership with Takeda.
---
Name: MacKenzie W
Age: 22
City: Atlanta, GA
Occupation: Floor Director at a TV station
Age of ADHD Diagnosis: 11, then again at 20
Can you tell us about your early memories of ADHD? How did you find out you had it?
Growing up, I was really hyperactive. One of my teachers in sixth grade brought up ADHD to me (which, in hindsight, was definitely a little strange), so I talked to my mom, who took me to get evaluated. After I was diagnosed by my doctor, she prescribed medication, but I really didn't like how it affected me. During high school and college, I used coping mechanisms to help me (which I found to be really common for students with ADHD). As my college experience intensified, my coping hacks that had worked for me in the past weren't enough. I felt a ton of pressure trying to stay focused – I knew I had to do something.
What prompted that realization for you?
I was in my Media Production class, one of the required classes for my major, and I just couldn't get myself to complete one of my projects. I really wanted to, but I just couldn't stay focused. Later, I saw a video about a woman who struggled with a mental health disorder and her experience seemed a little familiar to me. So I went to see my doctor who diagnosed me and confirmed it was ADHD. It was such a relief to realize I didn't have to manage it all on my own.
After my doctor confirmed that I had ADHD, he restarted me on treatment and I started noticing my symptoms were more under control. Going through this entire experience has helped me realize that because I have ADHD, I'm just a little different, and that's okay.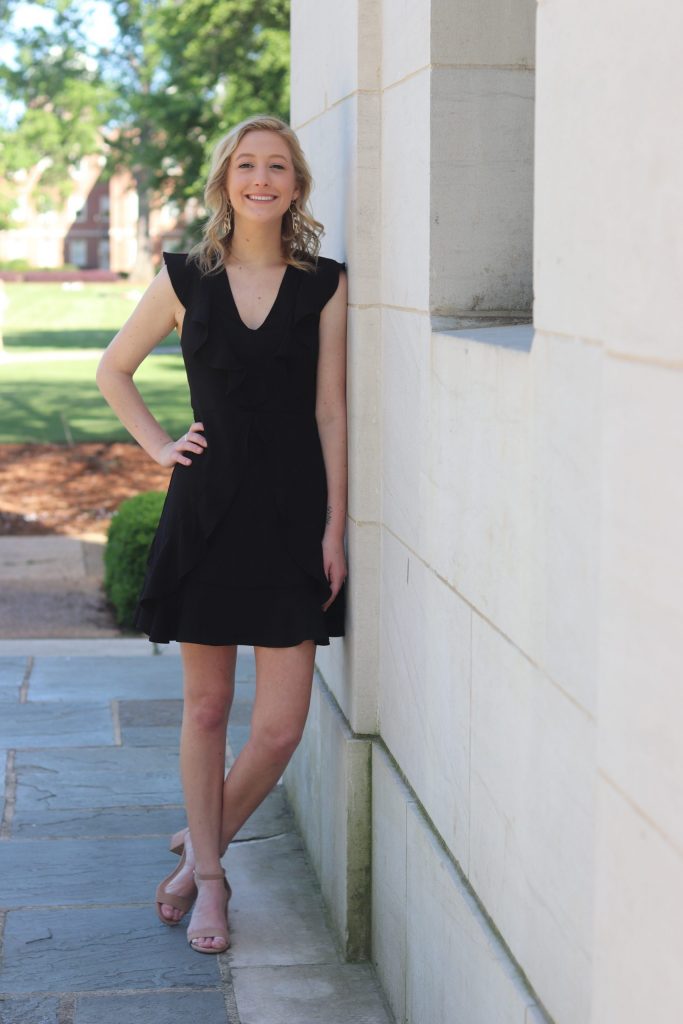 How does ADHD affect your life?
I would describe myself as energetic and positive. My friends would say I'm often running in high gear and tend to interrupt them a little too much.
Social situations can be a real challenge for me and I get that not everyone can understand how my brain works. Empathy and patience go a long way, on both sides.
One thing about my ADHD is that I usually don't stay focused on one thing for a long period of time. Although it can be a pain in certain situations, like at school or home, it's also made it easier to take life as it comes, rather than holding on to grudges or continuing arguments.
How was your transition to your work life?
After graduating from college, I moved to Atlanta where I didn't really know anyone. Thankfully, I have a few friends who have similar challenges and it's great to be able to talk to people about it, and to know I'm not alone. It's huge to feel like I'm being seen and heard.
Tell us more about your life at work.
I work as a floor director on the set of a TV station. I feel like I'm doing a million things at once so it's sometimes hard for me to keep everything straight in my brain. I try to over-organize to combat that, and I've developed a really clear regimen to carve out and prioritize my time every single day. Many of the coping mechanisms I've developed over the years have helped me be as prepared as possible. Taking an ADHD medication that my doctor prescribed, has also helped improve my symptoms, and together, these seem to be working for me.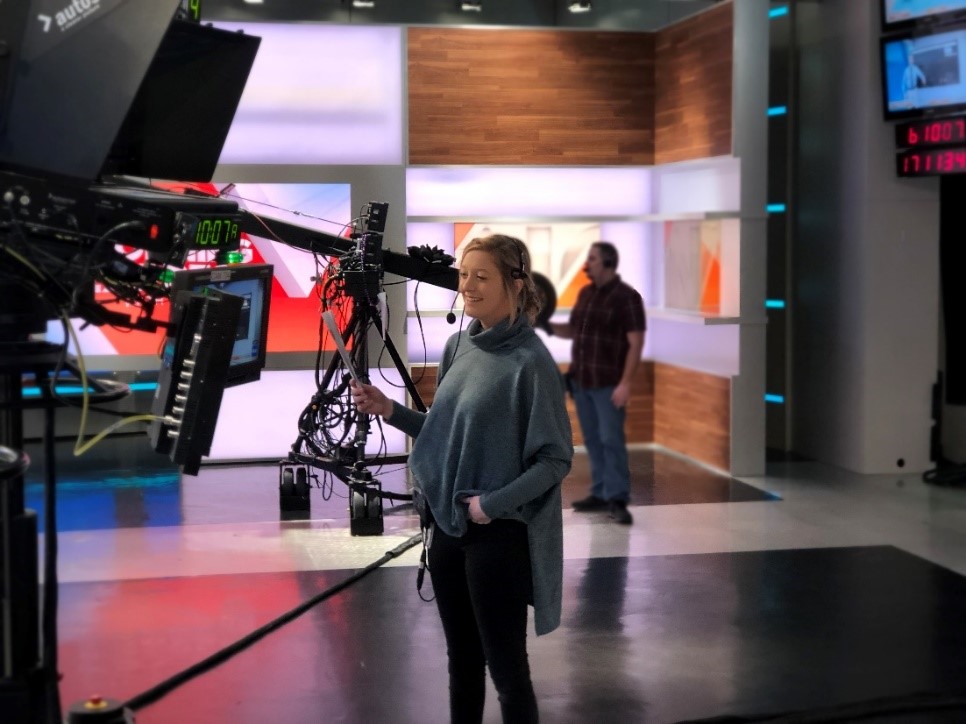 How has your work routine evolved since being in quarantine?
Before starting this remote work routine, I would usually have maybe five new things to keep track of at a time. Now I have more than a dozen, so I feel like I'm struggling to keep up. Because of this, I decided to bring back one of my old strategies from college, which is to pull out my phone the minute I remember something and create a new note of what needs to get done. Staying in the moment means I won't put things off.
Be open to changing how you approach work and your social life from afar. Take a step back, evaluate where you're at, and shift gears if your "normal" way of doing things isn't working right now.
What else in your life have you needed to reevaluate with everything happening in the world?
It's important to remember to stay in touch with your doctor or therapist during this time. From my experience so far, I think a lot of people with ADHD might be trying to maintain their same routine even though we're now staying in.
It's okay to adjust your schedule to help you cope right now. You don't have to rely on the same ways of doing things. I think it just takes a fresh mindset and willingness to try different coping strategies (even if it means going back to old tricks that helped you previously).
Do you have any suggestions for others with ADHD during this time?
For some people like me, connecting to others through social media or on the phone helps them feel more at ease with what's going on in the world. Others may really want to use this time for personal reflection and stay within themselves. No matter where you're at, you need to take care of your mental health during these times of unexpected change. Talk with your doctor or therapist who can help tailor your treatment plan to the current situation. And finally, remember to be patient with yourself.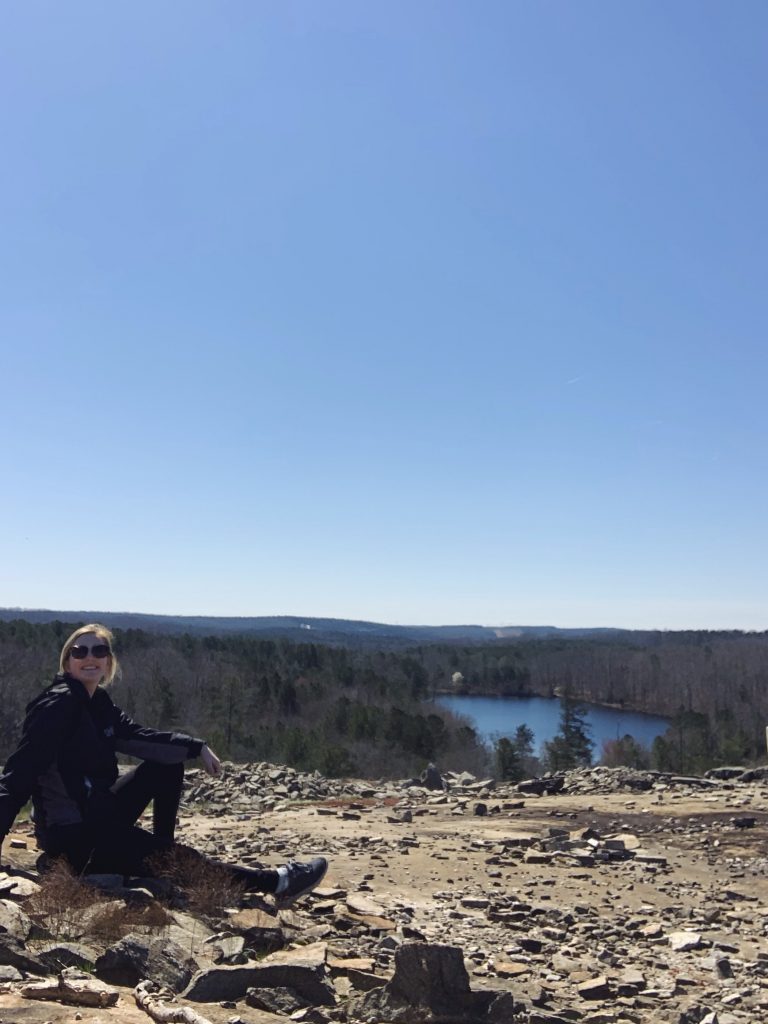 What are your favorite tips that have helped you on your journey?
It's okay to not be okay.
Revisit strategies that may have worked for you in the past and refine as necessary.
Tap into technology as one way to help you stay connected with both your doctor and your friends.
Accepting change and being patient with myself has helped me stay positive.
---

This is a sponsored post brought to you in partnership with Takeda, a company dedicated to the ADHD community for over 20 years. MacKenzie is a patient contributor for Takeda. For helpful tips and how to have an open and honest conversation with your doctor, about your ADHD and potential treatment options, visit www.ADHDsymptoms.com.
US-NON-1010v1.0 07/20
---