A curated list of leading ADHD organizations, podcasts,  books and other resources.

Understood was created by 15 nonprofit organizations to help parents of children with learning and attention issues.

Sharecare is a health and wellness platform created by Jeff Arnold and Dr. Oz, with founding partner Oprah Winfrey.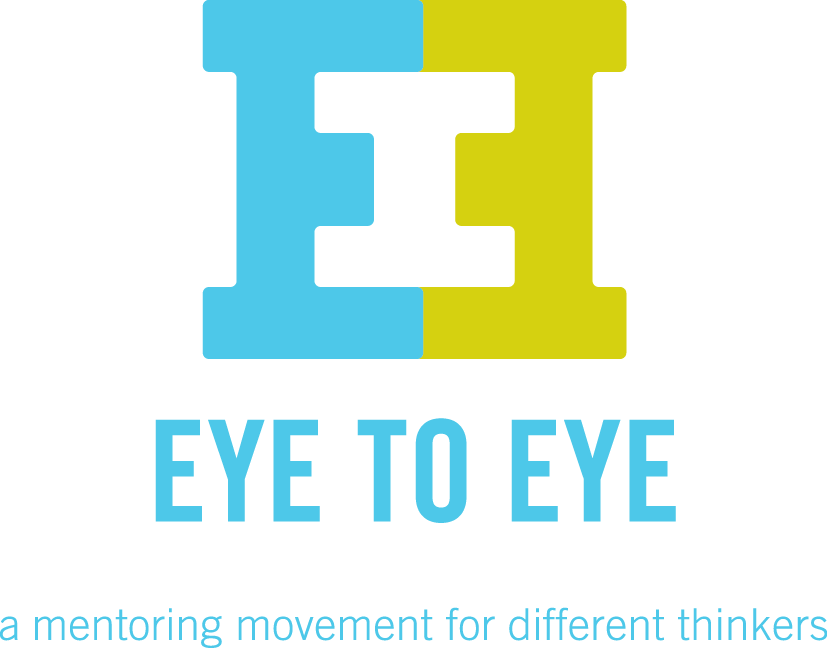 Eye to Eye is a national mentoring movement for kids with Learning Disabilities and ADHD.
Blogs and podcasts
Black Girl, Lost Keys – a blog by René Brooks, an ADHD'er who writes about her experiences, loves, and lessons. She aims to share the experience of receiving a diagnosis of ADHD late in life, all while being part of a demographic that is still largely skeptical of mental illness. You can also read her interview with Kaleidoscope Society here!
Smart Girls with ADHD – a blog started by Beth Harvey, a copywriter living in Belfast. She created this resource to help girls and women with ADHD. You can also check out their closed Facebook group here, a great forum for privately discussing your experiences with other women.
ADHD reWired By Eric Tivers – The podcast for adults with ADHD. Hear stories, learn strategies, and get great productivity tips as we talk about the real-life struggles and what it takes to achieve success. Host, Eric Tivers, LCSW, is a psychotherapist, coach and entrepreneur (with ADHD) in private practice. Eric interviews a variety of guests. Many are people just like yourself, as well professionals, entrepreneurs, and ADHD experts.
Faster Than Normal – Podcast by Peter Shankman. Having ADD or ADHD is a gift, not a curse. Hear from people all around the globe, from every walk of life, in every profession, from Rock Stars to CEOs, from Teachers to Politicians, who have learned how to unlock the gifts of their ADD and ADHD diagnosis, and use it to their personal and professional advantage, to build businesses, become millionaires, or simply better their lives.
Recommended Books
One of our favorite ADHD experts, Dr. Lara Honos-Webb is coming out with a new book 💥💥💥 "Brain Hacks"!! 💥💥💥 Learn how to hack your ADHD brain to work smarter, feel better, and achieve more of your goals. Her book is broken up into chapters covering main areas of executive functioning: focus and attention, planning and organization, cognitive flexibility, emotional regulations, and impulse control. She offers real-world strategies and exercises to strengthen these skills and apply them to everyday challenges.
This is one of our favorite books. If you have ADD/ADHD you may act impulsively, daydream, and have trouble focusing, but clinical studies suggest that these same symptoms may make you exceptionally creative, intuitive, and energetic. In fact, many people with ADD claim to have become successful because of their ADD, not in spite of it. In The Gift of Adult ADD, Lara Honos-Webb adapts a revolutionary approach to show you how to transform symptoms into strengths to improve your relationships, job performance, parenting skills, and overall quality of life. You'll also read inspiring stories of real people with ADD who have become successful in part because of their ability to meet the challenges of ADD and make the most of its gifts.

This book is perfectly formatted for women with ADHD! It contains practical tips and tricks to get shit done, broken into short chapters written by a slate of badass people. Punctuated with colorful graphic design and motivational mantras.
Although the ADHD stereotype is someone who can't sit still, in reality people with ADHD are endlessly curious, often adventurous, willing to take smart risks, and unusually resilient. They are creative, visionary, and entrepreneurial. Sharing the stories of highly successful people with ADHD, Dr. Archer offers a vitally important and inspiring new way to recognize ADHD traits in oneself or in one's loved ones, and then leverage them to great advantage.
From getting dressed in the morning, to making it to a job interview, to planning dinner—sometimes just getting through the day can be an ordeal for a woman with ADHD. If you've been accused of getting lost in your own world, maybe it's time to make a change. The Queen of Distraction presents practical skills to help women with ADHD achieve focus and balance in all areas of life, whether it's at home, at work, or in relationships.

Written by two Ivy League graduates who struggled with learning disabilities and ADHD, Learning Outside the Lines teaches students how to take control of their education and find true success with brilliant and easy study suggestions and tips. Witty, bold, and disarmingly honest, Learning Outside the Lines takes you on a journey toward personal empowerment.
Have a great resource to share? Are you an expert or ADHD organization and would like to be featured on our site? Contact us here.