Kaleidoscope Society is an empowering community for and by women with ADHD.
ADHD is commonly associated with children and men yet over 6 million women in the U.S. have been diagnosed with ADHD and it's estimated that 4 million more live undiagnosed. Women face unique challenges due to lack of scientific knowledge, resources, or public understanding. Stigma leads many women with ADHD to stay silent about their experiences feeling alone, confused and misunderstood.
We are here to raise awareness, understanding and support for women with ADHD through sharing our stories. Our vision is that one day all women with ADHD be valued for their unique minds.
Learn more about ADHD in Women here
Team
Margaux Joffe, Founder & Executive Producer
Franck Yelles, Technical Advisor
Barry Lai, Branding
Featured Experts
Dr. Dawn Brown, Psych MD
Emily Amarnick, Holistic Health Coach
Dr. John Burton, Psy.D.
Dr. Lara Honos-Webb, Clinical Psychologist
Dr. Michelle Frank, Clinical Psychologist
Natalie Joffe, Certified Nutrition Coach AADP
Shannon Grace, AACC, ADHD Coach
Dr. Vania Manipod, D.O.
Contributors
Amanda Fischer, Podcast Host
Daniel Koludrovich, Graphic Design
Drew Dakessian, Contributing Writer
Julie Casali, Contributing Writer
Nicole Frangione, Contributing Writer
Rene Brooks, Contributing Writer
Toya Haynes, Contributing Writer
Want to contribute to Kaleidoscope Society? Contact us here
Special Thanks
Kaleidoscope Society was made possible by numerous contributors, collaborators and advisors who gave their time and talent to support women with ADHD. Thank you to everyone who believed in the vision and encouraged this project. Special thanks to the following people:
Arbre'ya Lewis, Alex Oviatt, Barry Lai, Beatrice Ursula, Brian Quint, Brookley Wofford, Celeste Gordon, Dr. Lara Honos Webb, Dr. John Burton, Eleni Pallas, Erika Wenzel, Franck Yelles, Jayme Estep, Joffe Family, Julie Casali, Kate Duhamel, Kryzz Gautier, Luciana Almeida, Marcus Taylor, Marissa L Ampon, Melinda James, Melissa Farman, Natalie Joffe, Nelson Navarrete, Nicole Frangione, Perla Garcia, Shae Lisa Jackson, Stephanie Reaves, Tricia Clark-Stone
Letter from the Founder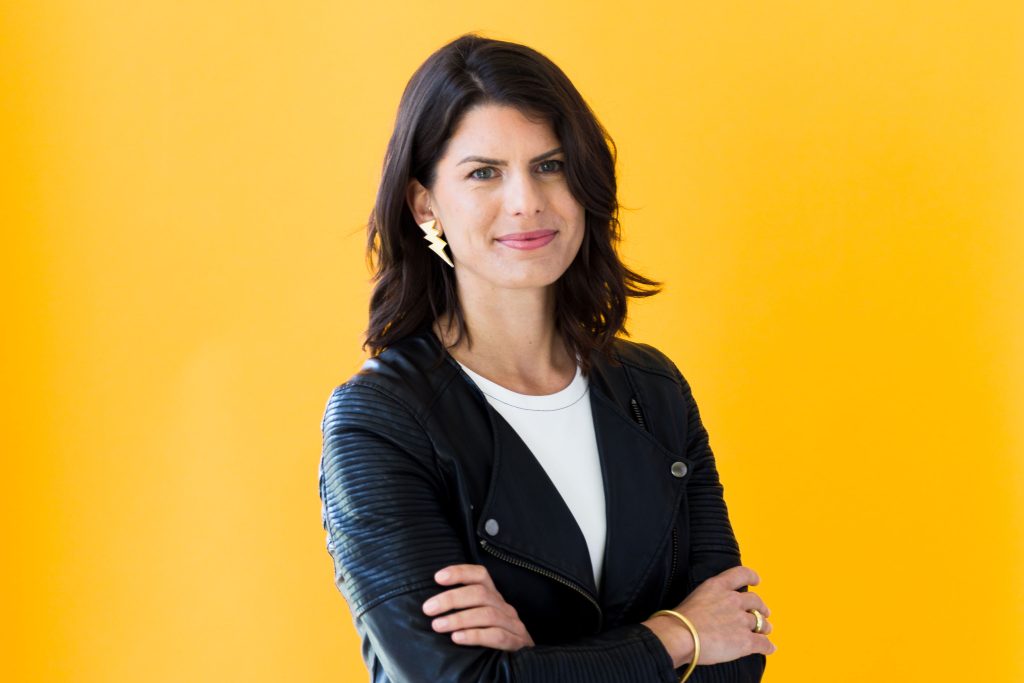 Getting diagnosed with ADHD at the age 29 changed my life in every way.
I felt enormous relief and clarity because I finally had an explanation for so many things I experienced. Learning about the way my mind works unlocked new possibilities for my life and set me free. However, living with undiagnosed ADHD for 29 years was damaging and led to many negative messages I internalized, and coping mechanisms I am still working to release. Through my personal journey before and after the diagnosis, I experienced the stigma around ADHD which causes many women like myself to struggle in silence.
In 2014 when I was diagnosed and started by journey to learn about ADHD, I did not see my experience reflected. What is underrepresented in mainstream media is that women with ADHD are highly creative, entrepreneurial, hardworking, passionate and resilient. We are trailblazers and pioneers in a variety of fields. There are also real challenges that come with ADHD that are not widely understood. I was shocked at the lack of relevant resources for adult women, and in true ADHD fashion I embarked on a hyper-focused mission to change that.
I began interviewing women with ADHD across the country, collaborating with mental health experts, designers and creatives and we launched Kaleidoscope Society on October 1, 2015.  The response has been overwhelming. In a few short years the project has connected thousands of women from around the world. We even had the opportunity to present at CHADD's International Conference on ADHD and have been featured by several publications including Teen Vogue, Vogue and VICE. Most of all, I'm proud of the space we've created for women with ADHD to learn about our minds, heal our shame and embrace our gifts.
I want other women and girls with ADHD to know that even though living with ADHD can feel lonely, you are not alone. The world needs you for the exact things that make you different. You deserve to be successful, appreciated and loved.
– Margaux Joffe, Founder