Rene is a writer, mother, crocheter and ADHD'er, passionate about raising mental health awareness in the black community. She lives in Harrisburg with her husband, two children and their Jack Russell terriers.
René Brooks, 31
Founder and Editor in Chief, "Black Girl, Lost Keys"
Harrisburg, PA
ADHD, Combined Subtype
Age of Diagnosis: 25
How did you find out you had ADHD and what was that experience like?
I was first evaluated by my elementary school without my mother's permission. Fearing that they were only seeking to medicate me, my mother refused treatment. In middle school, I was once again evaluated without my mother's permission and once again she refused treatment. By the time I reached 25, I was depressed, had quit college and felt continually frustrated by my performance at work, which never seemed to match up to my level of intelligence. I was diagnosed at 25 for the third time after having a "nervous breakdown." Now that I've received My diagnosis, I'm a new woman. It was like someone threw the power switch on in my head. I have been steadily improving ever since. I'm constantly learning new skills that have enabled me to go from constant lateness to mostly on time, and from train wreck to semi-organized. Life with ADHD isn't easy, but I'd take it over my pre diagnosis life any day.
What inspired you to start your blog "Black Girl, Lost Keys" and share your ADHD experiences with the world?
When I looked around for other people with ADHD to share my experience with, I found there was virtually NOTHING on the web where someone was talking about ADHD as a black person, much less a black woman. I knew that if I felt that need to share, there were many other people just like me suffering in silence. I like to talk, so I'll suffer, but I'm not going to go quietly.
When I made the commitment to start Black Girl, Lost Keys, I knew hardly anything about blogging, but I knew I could write. I knew I wanted to do it my own way, and the project had to be mine so I could keep my vision clear. Some people live a lifetime and never take a risk or make the smallest investment in themselves. I am proud that I decided to do that for myself.
Don't be afraid to share yourself with those around you pic.twitter.com/3BccWK89qq

— René Brooks (@RoseyTrellis) January 3, 2016
Does ADHD cause challenges for you, and how have you found ways to overcome them?
ADHD kicks my butt some days. I look around my messy house and office and I get a little down. It's a big deal as a black woman to be "together." We are expected to have the right look, the right education, to be an impeccable housekeeper and to get it right. If not, you are setting yourself up to get talked about, ostracized and ignored. I struggle a lot with perfectionism, and I use mantras and mindfulness to help me manage. When one has the drive for perfection hammered into herself, it isn't always so easily combated, but I keep fighting.
Brave and afraid at the same time/ #ThinkBIGSundayWithMarsha pic.twitter.com/PkOfN4yrP4

— René Brooks (@RoseyTrellis) January 4, 2016
Do you have favorite resources, books, or products related to ADHD?
One of my principal resources is my ADHD coach, Carolyn D'Argenio. I cannot say enough about how much coaching has changed my life.
I am just learning about mindfulness and I am a HUGE fan of (and an affiliate for) Mindfully ADD. I love how the exercises are tailored just for people with ADHD so I don't have to feel like I'll be stuck humming or something boring like that.
I also love Additude magazine and See in ADHD, I love what Jennie Friedman has to say, I think she has a really unique perspective and she is so caring.
Last but not least, if you are married and have ADHD, I am in love with book The ADHD Effect on Marriage, I think it is a wonderful introduction to the unique challenges of being in a relationship affected by ADHD.
Tell us about one or two of your ADHD superpowers / What are your strengths?
Persistence is my superpower. When I'm convinced that I can reach a certain result or that I need to produce a certain outcome, it is as good as done. Might it take me a little longer to get there? Yes, but I'll get there.
What do you wish the world knew or appreciated about women with ADHD?
I wish they knew how much the traditional social expectations that come along with femininity burden and limit us. I believe that I have more to offer the world than a pretty face and a clean house. We are innovative, charismatic, dynamic women. Don't box us into what kind of contributions we can make.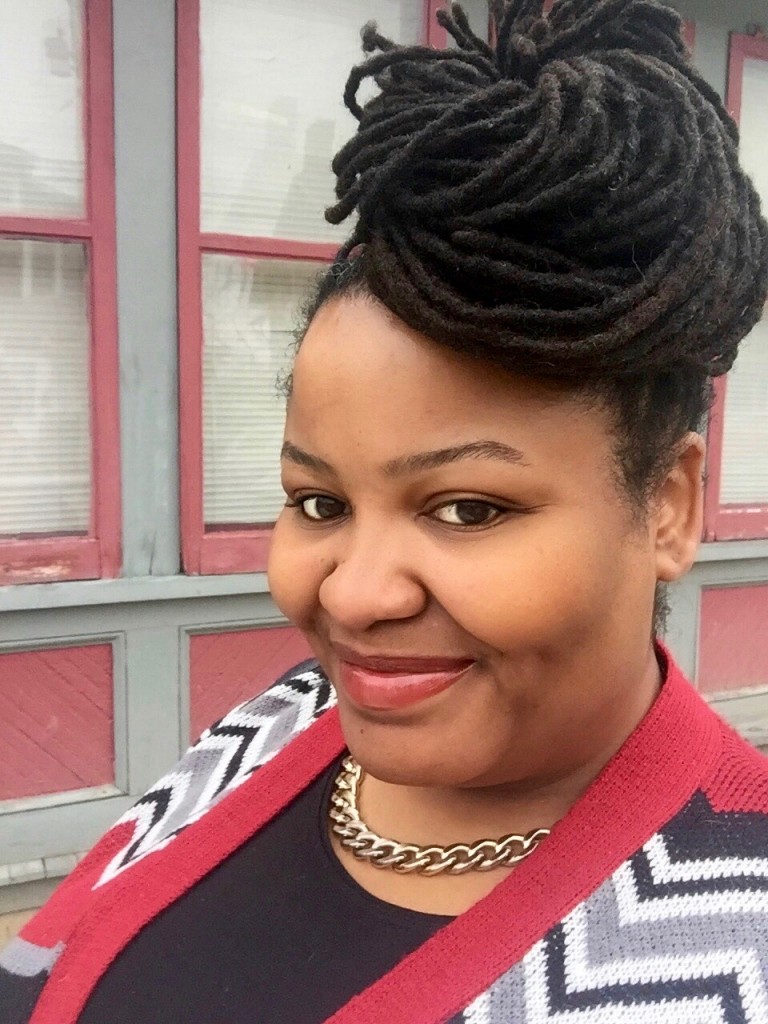 What's your next adventure?
World domination? All jokes aside, my next adventure is to write a how-to guide for people who want to try therapy but are intimidated or afraid. I want it to be lighthearted and funny. Humor makes everything better.
One piece of advice you would give to your younger self?
Don't let anyone define you. YOU get to tell the world who you are, not the other way around.
Thanks for visiting Kaleidoscope Society. Help support other women with ADHD by sharing this article and joining the conversation on Instagram or Twitter. If you're inspired to share your own ADHD story on our site contact us here!