Eileen Carey is the Founder & CEO of Glassbreakers.co, a mentorship platform for professional women and enterprise software solution for scaling diversity and inclusion efforts. She holds an MBA in International Marketing from Fordham and a BA in English from The University of Maryland. A self-described technologist, feminist, ally, social impact entrepreneur, she channels her unique ADHD mind to be a glassbreaker and gamechanger in Silicon Valley.

Eileen Carey, 30
San Francisco, Ca
Founder & CEO, Glassbreakers
What was it like growing up with ADHD?
I honestly had no idea I had it or that I was wired differently until I was an adult woman in the work force. I always did so well at school and found my ways of studying in silence late night at libraries – but when I entered the workforce and I was confronted with cubicles and 9 to 5's I realized I had a lot of trouble functioning day to day due to my ADHD.
What inspired you to start Glassbreakers?
I was inspired to start Glassbreakers because I couldn't accept the lack of equality in the workforce and it was a problem I knew I could spend my entire life feeling passionate about solving.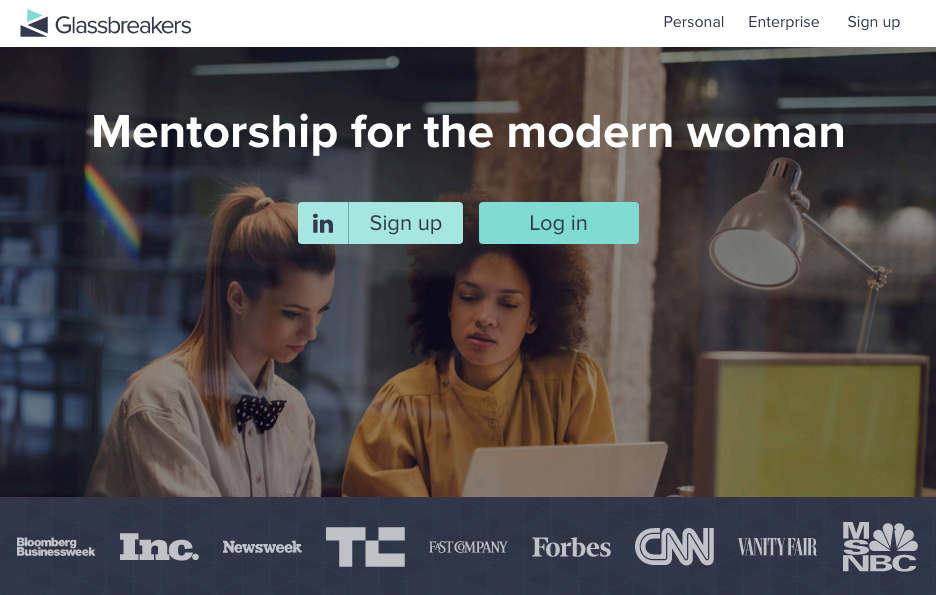 Is being a startup CEO a good fit for someone with ADHD?
Honestly, yes. Having ADHD enables me to spend long hours working alone (which happens as a founder) and concentrate my attention when I'm best enabled too. For example, I'm great at doing meetings on top of meetings all day – probably because my attention span is short and I'm so hyper. However, when I need to focus I work during 'quiet hours' in sprints like Saturday nights or Friday afternoons – being a CEO lets me create my own schedule.
What ADHD symptoms cause challenges and how do you find ways to overcome them?
For me it's sound annoyance – it's the worst and totally ruins my day if I can't concentrate.
I recommend other women with ADHD to tell your manager and get accommodations. Once I told HR I had ADHD, I got special accommodations like working in a private office to not have to deal with the office noise and I had them turn off the blaring television during the day. My manager was incredible at my last job, understood my condition, and then set up my work schedule so I could perform at my highest ability.
What are your ADHD superpowers?
I can turn myself on like a switch for networking events because I can move from person to person quickly and be very engaging.
Tell me a funny story about you and ADHD
I HAVE LOST SO MANY KEYS! Those stories aren't funny – but when they happen now I'm just like, whoops thats my ADHD and I'm not mad at myself anymore.
What do you wish the world knew or appreciated about women with ADHD?
That it's a real condition – that we aren't making it up – and that we're not disorganized on purpose.
If there was a book about your life what would it be titled?
Wu-tang forever.
Further reading: Eileen's advice for "Raising Capital as a First-Time Founder." Learn more about Eileen on TechCrunch, CNN Money and Neiman Marcus, or connect with her on Twitter @eileenmcarey. 
—
After recently raising almost $2 Million in funding for Glassbreakers, Eileen is proof that ADHD women can truly be unstoppable! Leave your thoughts in the comment section below, or join the conversation on our Instagram Page.