Keisha Lance Bottoms is a wife, mother, lawyer, political commentator for CNN and most recently the 60th Mayor of Atlanta (2018-2022). As Mayor she was know for her dedication to equity and making Atlanta a better city. A few of her many accomplishments include establishing the city's first fully-staffed Office of Equity, Diversity and Inclusion, the appointment of LTBTQ Affairs Coordinator and Human Trafficking Fellow, the citywide elimination of cash bail bond and the closure of the Atlanta City Detention Center to ICE detainees.
Keisha recently opened up about her mental health and ADHD during an interview with Morra Aarons-Mele for the HBR Anxious Achiever Podcast. Below is an excerpt of their conversation.
---
Morra Aarons-Mele: I'm curious if you consider yourself an anxious person?
Keisha Lance Bottoms: Yes, I do. I have to work at settling myself down. It can serve you. I always say when it's used for good, it's great. When it's not, it's not. I do have ADHD. I absolutely do. There are layers to that. It can make you very anxious for things to happen very quickly. I've learned over time how to manage it. I can become very anxious, but I also probably have an equal amount of patience. And I'm very thankful that I have learned how to balance it.
Morra Aarons-Mele: How have you learned to put it to work for you?
Keisha Lance Bottoms: It served me well when there are things that we really shouldn't wait to make change on, when there are things that need to happen, when there are things that I need to lead on, and I need to get done. I don't let my foot off the gas.
Now I can tell you from my team, it can be maddening but it can also be very productive. And on the other side of it I will have people say, "I thought you were completely insane in the middle of this, but glad we got it done."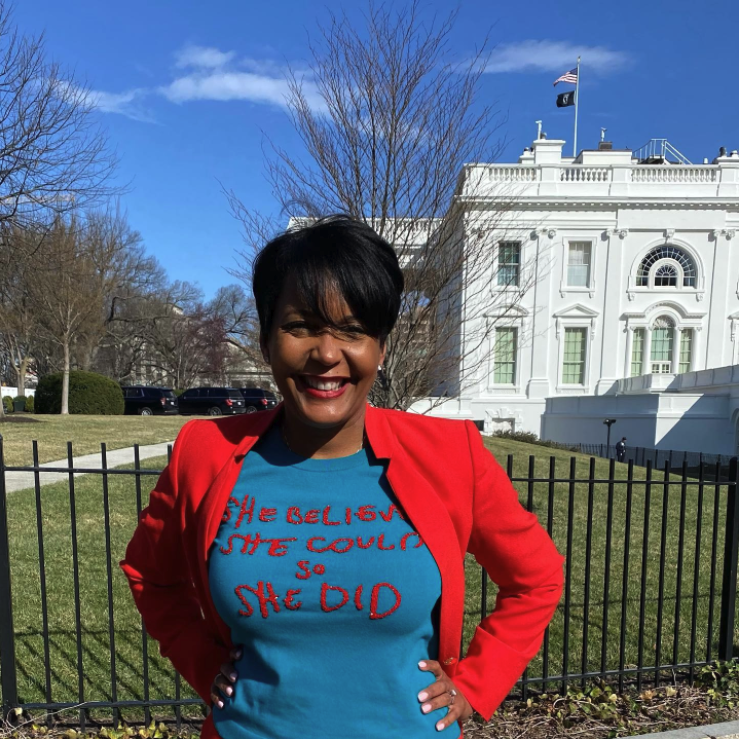 So in that regard it has served me well, but sometimes I can't unplug, I can't turn it off. An example was selling Turner field. I couldn't sleep at night. I would get up at three o'clock in the morning, four o'clock in the morning and I would send emails and I would start working. It can be very healthy in spurts, but it can be very unhealthy if it is long-term because we need to sleep. We need to recharge. We need to turn off.
That's always been the challenge for me, is creating that balance where I can work hard, I can give it my all. But also learning to stop and rest. Even with my transition as mayor. I was supposed to take off the month of January, and by that second week I was back at my desk all day working 'cause I don't know how not to work. So I'm a work in progress.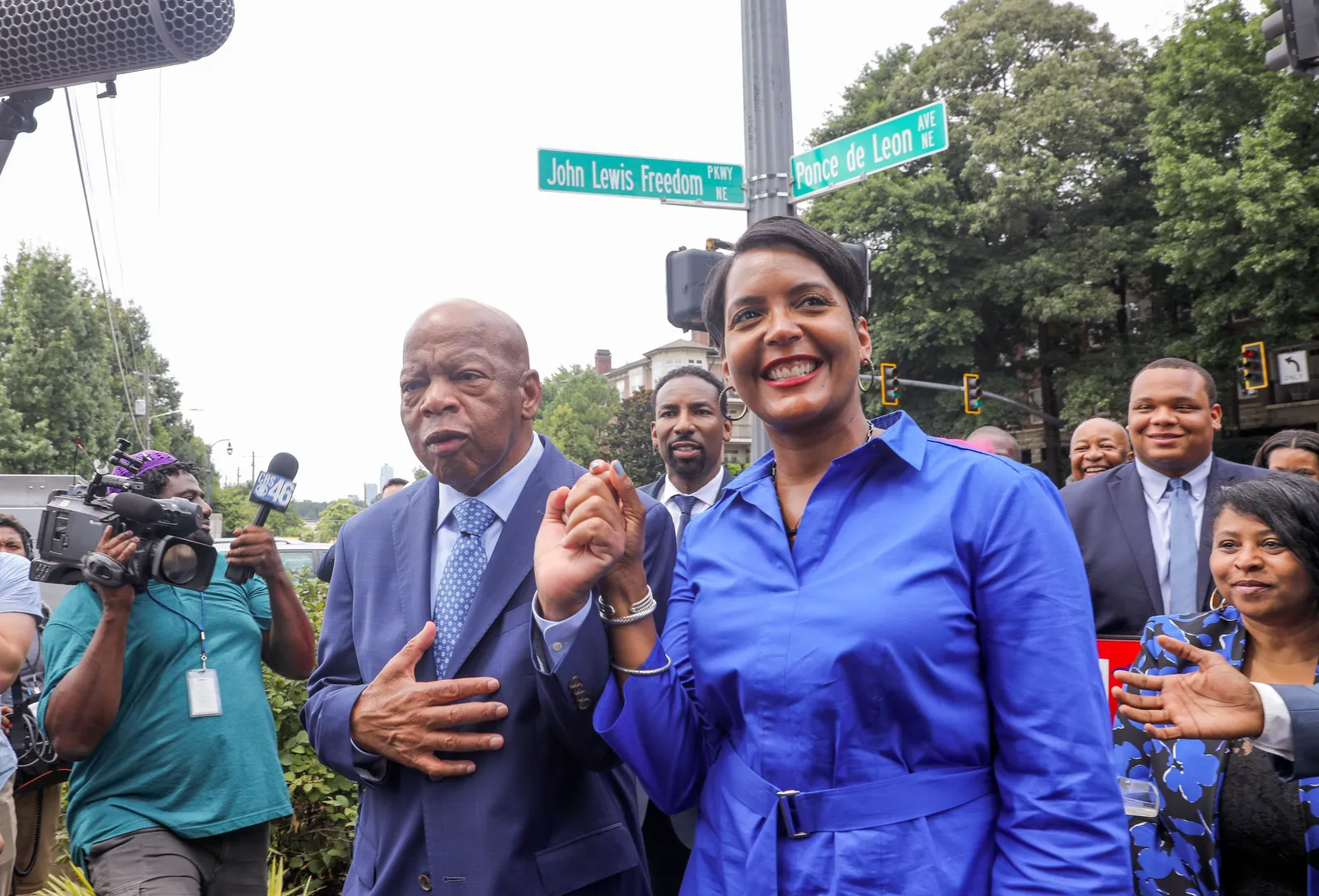 Morra Aarons-Mele: Going Forward what's in your mental and physical wellness toolkit?
Keisha Lance Bottoms: Sleeping. Being intentional about getting rest. Being intentional about exercising. I used to be a runner and I tore my meniscus, and then I had a herniated disc. In the middle of the pandemic I started walking again and I enjoyed it so much. Not the physical part of walking, the emotional and mental part because I would feel those endorphins release.
So sleeping more, exercise, and also just eating better. And being thoughtful of eating at all. Because there were many days you know, your headache kits kicks in at four o'clock in the afternoon and you're trying to figure out, "Why do I have such a bad headache?" Realizing, "oh, because you ate a banana on the way in this morning and you haven't eaten again.
My word of the year is probably capacity. Because I am very good at getting a lot of things done, doesn't mean that it's healthy.

Keisha Bottoms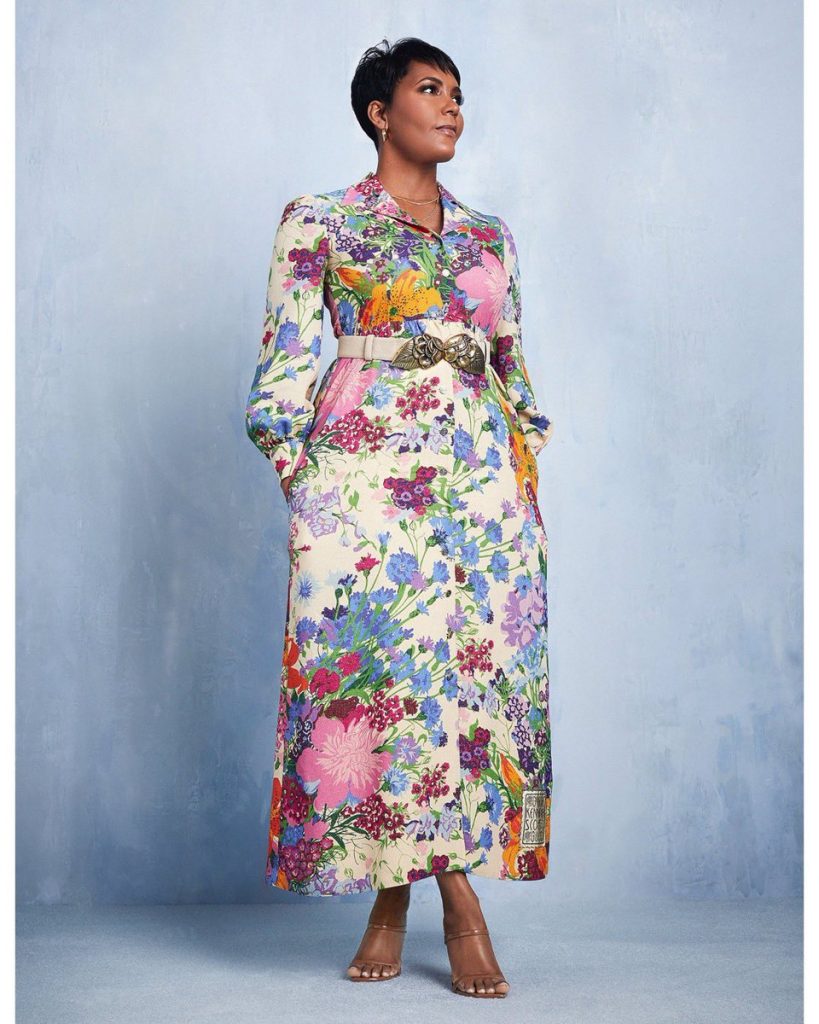 Morra Aarons-Mele: How has being mayor and then deciding not to run again, changed how you think about your own mental health?
Keisha Lance Bottoms: It has shown me how important mental health is. I saw a picture of me, and there was a look of relief, there was a look of happiness, relaxation that I haven't seen on my face in years.
My word of the year is probably capacity. Because I am very good at getting a lot of things done, doesn't mean that it's healthy. Just because I can manage 10 things on my plate, doesn't mean that I really shouldn't just have three things on my plate.
For us to be the best of who we are, and who we show up to be, we have to have balance. Because something has to give. We all have a finite amount of emotional, mental, and physical capacity. It may seem infinite, but it's really not.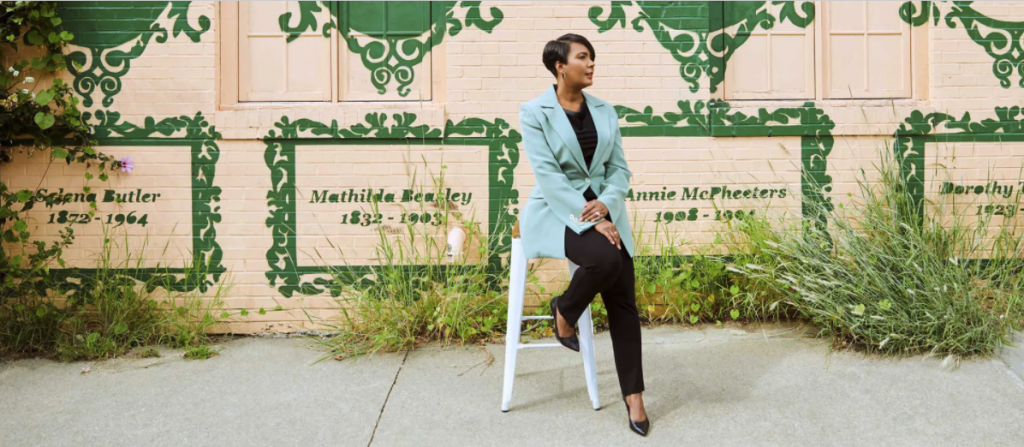 Running for mayor, I would get so anxious sometimes. And there were times I had panic attacks before I would speak, and I never experienced that in my life. And I figured out at some point that Tylenol would help me settle me down. So I would take 2, 4, 6 Tylenol a day. I remember my mother saying "You're going to destroy your liver." So I had to ween myself off of Tylenol. I was self-medicating with extra strength Tylenol in an unhealthy way.
I'm human. I too can have physical weakness, emotional weakness, moments of mental weakness. I'm not immune from that.
"I'm very proud of what I did as mayor. And it makes me very proud as a mother to show my daughter that it's okay to choose you, and to choose to do something that's out of the ordinary."

Keisha Bottoms
---
Full interview available here: Former Atlanta Mayor Keisha Lance Bottoms On Mental Health In And Out of Office. More episode of the Anxious Achiever podcast here.
Thank you Keisha Bottoms for your service as Mayor, and for sharing your mental health journey publicly with HBR!