Weekly meal planning doesn't have to be another scary chore. Think of it as part of your ADHD healing arsenal. The more nourishing whole food you can feed yourself, the more productive you'll be and better you'll feel. Here are a few tips to get you started:
1. Schedule time to shop and cook each week
Set ahead a couple hours a week to find recipes and go food shopping. Just like making time to move your body is important so is meal planning/meal prep. Make it fun, pour yourself a cup of coffee Sunday morning, put on some music and check out your favorite blogs or peruse Pinterest. Love The NY Times? They always have great recipes. Start collecting them in a folder or binder. Don't have time to go to the store? With Fresh Direct and Instacart you can have your groceries delivered to you.
2. Be honest with yourself.
If you're easing into cooking, start with 1-2, 30 minute recipes. When I was teaching myself to cook, I can't tell you how many stir fries I made! It's not a race. Small baby steps over time create huge change.
3. Don't be afraid of left overs!
One of my favorite time savers when it comes to meal planning is baking. I'll bake a bunch of muffins or a loaf of pumpkin bread and put half of it in the freezer. It's perfect for those crazy weeks when your time is limited.
4. Eat seasonally!
It'll make your recipe hunting a snap because all the food blogs post around the season. Think pumpkin and squash recipes in the fall, hearty soups in the winter and lots of grilling ideas and salads in the spring and summer. Not only will it taste better, but your wallet with thank you too.
5. Check out your local farmers market.
Not only is it visually inspiring and goes hand in hand with eating seasonally but meeting the farmers that grew that squash you're about to roast or apples you're putting in your muffins make the cooking experience so much sweeter.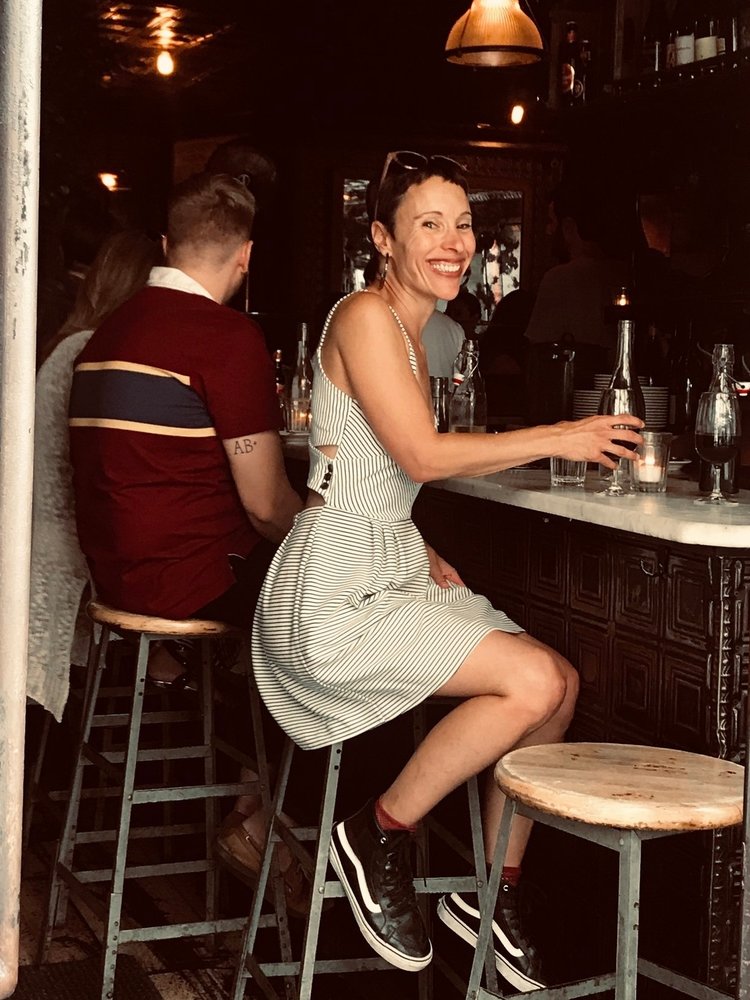 Bonus…
Here are a few of my favorite (and ADHD friendly) recipe sites:
Minimalist Baker– Minimalist Baker is a place for recipes requiring 10 ingredients or less, 1 bowl, or 30 minutes or less to prepare. All eaters are welcome.
Bon Appetit Basically – Easy recipes, cooking tips and more.
101 Cookbooks –  101 Cookbooks is a California food blog focused on healthy everyday recipes. It features over 700 vegetarian recipes, whole foods recipes, and vegan recipes, plus the occasional sweet treat.
Subscribe to your favorite markets email list. Most markets usually send out a weekly flyer of sales. It's a great starting point of what type of recipes to make and it saves you money!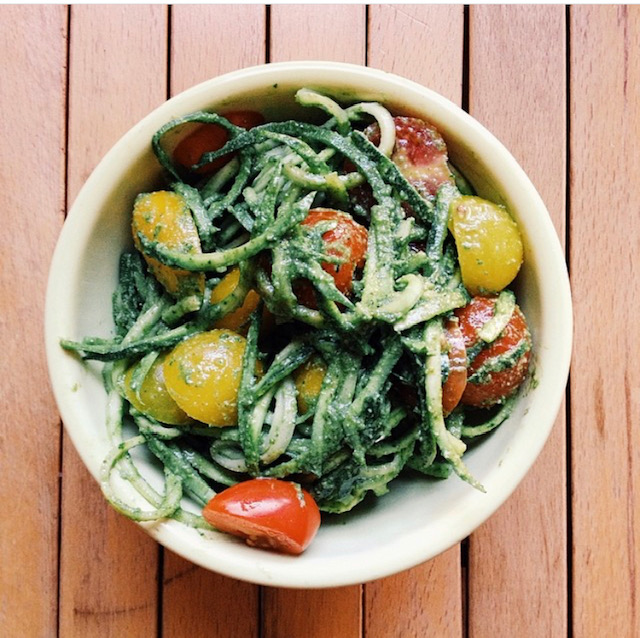 Zoodles with Pesto and Cherry Tomatoes is an easy and delicious go-to.
Ingredients: (serves 4)
2 big zucchinis (or 4 small ones)
2 cups of basil
1 cup of cilantro
3 tbsps Olive oil
2 cloves of garlic
S&P
1 container of cherry or grape tomatoes
Chopped basil for garnish
Directions:
Using a vegetable peeler or spiralizer create noodles out of zucchini. Place noodles in big bowl.
Place the remaining ingredients except the tomatoes into a food processor and blend into a pesto. Feel free to add more olive oil if too thick.
Cut cherry or grape tomatoes in half and add to bowl.
Add pesto to next noodles & tomatoes and combine well.
Divide noodles between 4 plates add basil garnish to each & enjoy

---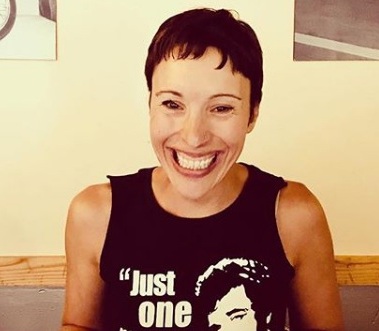 Emily Amarnick (aka Mrs. Pleasant) is a Holistic Health Coach, Personal Chef + Educator passionate about helping ADHD women add more plant based meals into their diet and heal from the inside out. Learn more and connect with Emily by visiting mrspleasant.net, Instagram,or Facebook.