Navigating romantic relationships is tricky, but add a partner who has ADHD and things can get downright messy. And I'm not talking about the dirty dishes piling in the sink. If you're a woman with ADHD and have struggled with miscommunication, criticism, impulsivity, or boredom in your relationships, then this podcast is for you. In this episode, I talked with Dr. John Burton, a Clinical Psychologist who specializes in relationship counseling and treating ADHD. Dr. Burton offers strategies for dealing with common challenges in ADHD relationships, including boredom, impulsivity and communicating with your partner about your disorder. For good measure, we also discussed some of the wonderful qualities of ADHD partners.
Topics covered:
3:00 – Unique challenges of ADHD in romantic relationships.
6:15 – Understanding your ADHD mind and how it affects your behavior.
9:47 – Positive aspects of an ADHD partner.
12:39 – Is it ADHD, or just normal relationship stuff?
15:45 – Understanding and supporting an ADHD partner.
20:30 – Talking about your disorder in a new relationship.
23:30 – Online dating with ADHD.
26:32 – Impulsivity and relationships.
28:54 – Being present in your relationship.
30:33 – How to check your "hot head" in arguments.
32:30 – Keeping your relationship exciting
Dr. Burton's recommended reading on relationships
Love Sense: The Revolutionary New Science of Romantic Relationships, Susan Johnson
Hold Me Tight: Seven Conversations for a Lifetime of Love, Susan Johnson
The Gift of Adult ADHD: How to Transform Your Challenges and Build on Your Strengths, Lara Honos-Webb
Can you relate to this podcast? What are your greatest relationship challenges? What other questions would you like us to investigate? Share your feedback in the comments below!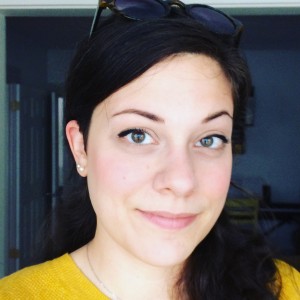 Podcast Host: Julie Casali
My superpower is my curiosity and I've spent most of my adult life investigating the complex workings of the human brain to better understand my ADHD/Anxiety riddled mind. I am passionate about helping women with ADHD find happiness and success in life. After earning a master's degree in media studies, I went to work in publishing as a media/marketing guru. I live in Boston with my lovable hunk of a boyfriend and our absurdly adorable cat, Ickis.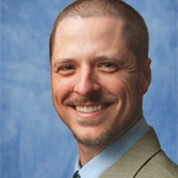 Featured Expert: Dr. John Burton Psy.D.
Dr. Burton is a psychologist who specializes in treating adults with ADHD, as well as couples therapy in which one or both of the partners have ADHD. He is a graduate of the California Institute of Integral Studies, where he received the Institute Scholarship for excellence as a graduate student. Dr. Burton is based in Hood River, OR with his wife and two kids. You can learn more about Dr. Burton on his website.