As a clinical psychologist, a common question I get is "should I disclose my ADHD diagnosis at work?"
My recommendation is to describe your challenges and possible solutions instead of disclosing your diagnosis and personal information.
Unfortunate as it may be, the truth is that ADHD is still incredibly misunderstood and stigmatized. While technically there are laws protecting people with ADHD in the workplace (Americans with Disabilities Act), you don't need to look any further than ADHD forums on Reddit to hear horror stories about people who disclosed their diagnosis in hopes of getting accommodations and were fired a month later for "unrelated reasons." ADHD advocates are working on fixing this problem but, in the meantime, it could be better to err on the side of under-revealing than full disclosure.
One exception would be if you work for an organization with an HR department that encourages self-ID, provides accommodations and you feel comfortable with such disclosure. In this case, learn a little more about the organization's position on disability accommodations and don't hesitate to reach out for a consultation with a workplace attorney – oftentimes they provide free initial consultations.
If you feel safe enough to disclose your diagnosis to your colleagues or supervisors, keep in mind they may not know what to do with that information. Knowing you have ADHD doesn't automatically translate into knowing what to do to help you. It is your responsibility, not theirs, to identify and communicate what you need.
Instead of saying, "I have ADHD and I'm struggling," try something more specific that describes both the obstacle and a possible solution. For instance, if you work in a large, open co-working space and are having a hard time focusing, you might ask for a one-on-one meeting with your supervisor and say something along the lines of: "I've been having a hard time staying focused with the traffic and noise in the open concept office. I work best when I have less going on around me, and I'm able to work free of interruption for longer periods. I'm wondering if we could problem-solve this together so I can give you my best. I'm thinking it might help if I brought in noise-cancelling headphones and worked from my laptop in the conference room two mornings a week. What are your thoughts?" Here you are not only presenting the problem, you're enlisting your supervisor to collaborate in finding a resolution while already having a few possible accommodations in mind to start the conversation.
When having these conversations, it's important to spend some time brainstorming so that you can communicate directly, concisely, and from a space of empowerment.
Here are some questions to consider beforehand:
What is the specific obstacle you would like to overcome?
What part of this obstacle can you do something about? What part can the other party do something about? What part could an outside resource help with?
What would you be able to contribute if this obstacle were cleared?
What are some possible supports, strategies, or changes that could help?
What would you like your supervisor or colleagues to know and would it actually be helpful for them to know this about you?
Where do you shine and what do you have to contribute to the group
Fill in the blanks:
"I've been having a hard time with __________. I work best when ________. I'm wondering if we could problem-solve this together. I think it might be helpful if _______. What are your thoughts?"
You are worth a seat at the table. Help the people around you be part of the solution.
---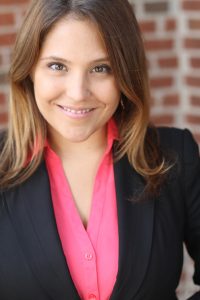 Dr. Michelle Frank is a writer, speaker and clinical psychologist specializing in the diagnosis and treatment of adults with ADHD. Dr. Frank takes an empowering and strengths based approach to help her clients live fully and successfully with their unique set of strengths and challenges. She currently works in private practice at Enrich Relationship Center of Denver, CO where she provides psychotherapy and consultation services to adults with ADHD. Check out her new book A Radical Guide for Women with ADHD: Embrace Neurodiversity, Live Boldly, and Break Through Barriers.