Gabrielle Moss is an associate lifestyle editor at Bustle, and has written for GQ.com, The Hairpin, The Toast, Bitch, Nerve, the New York Daily News. She uses her sharp sense of humor and and command of the written word to bring bold new views on topics such as  mental health, gender equality, periods, and "patriarchal nonsense." In this interview she opens up to us about her ADHD story.
Name, Age:   Gabrielle Moss, 33
Occupation:  Associate Lifestyle Editor, Bustle.com
City:   New York
Diagnosis type: ADHD, Inattentive
Age of ADHD Diagnosis: 28
What was life like before your ADHD diagnosis?
As a kid in the '90s, I thought I had a very clear idea of what ADHD looked like: the boys in my elementary school class who couldn't sit still in class. I didn't think women could have ADHD. And I definitely didn't think that I had ADHD  — I could sit still in class, and could pay intense attention to the things I cared about (like, say, "Sweet Valley High" novels). I never connected the difficulties that I sometimes had following directions or finishing projects to ADHD…and, unfortunately, neither did any of the adults in my life. My mother also had very severe mental health issues that she refused to treat — she was terrified of anyone "making her take pills" so I was raised to be skeptical of the idea that medical professionals could actually help you, and also to ignore my own problems in order to focus on my mom.
Being undiagnosed caused a lot of problems in my childhood — when I had trouble paying attention to things, I was told that I was just being a brat and acting spoiled.
I knew I wasn't doing it on purpose but struggled to come up with any better explanation, so I kind of bought into it and became very confrontational. I got heavily into my local punk music scene as a teenager, which, in retrospect, was full of other kids who were struggling in school/ life because they had undiagnosed ADHD or other learning disorders. It was a community where we could all be celebrated for being creative or passionate about our beliefs, rather than only celebrated for our ability to follow directions (which is what school usually felt like to me), so it was a really important place for me.
I still felt a lot of self-loathing, and wondered why I seemed to always be disappointing everybody. Everyone I knew — all the way through my 20s — thought I was just self-sabotaging when I didn't finish things or got distracted, and I got so frustrated by my inability to explain my own behavior that I was very self-destructive for a very long time.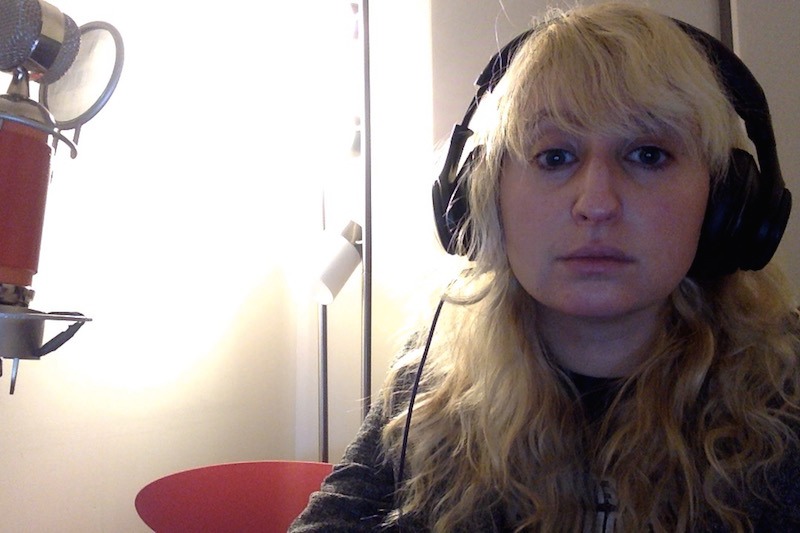 I graduated from college convinced that I didn't do well in school because I didn't like the environment; a lot of counselors and therapists I encountered along the way agreed with me, and thought I'd have a better time in the working world, where I could focus solely on a career that interested me.
But my tendency towards disorganization helped me bomb my first few jobs — jobs I had been really excited to get! — and I started to believe that I was genuinely just a loser, and kind of doomed to fail at anything I tried. I had learned more about ADHD in the years after I graduated, and suspected that I might have it, but I still put off getting a diagnosis for years — I thought I could fix things on my own if I just "tried harder" and "stopped being lazy."
When I met my husband, he encouraged me to start taking better care of myself, and that ended up leading me to a psychiatrist. I thought she was going to tell me I was depressed, since I had pretty low self-esteem, but together we kind of figured out that I felt depressed because I had ADHD but had no idea how to cope with it.
How did you feel once diagnosed? what was the experience like?
I was in denial for a little while – I initially went on meds that were the wrong dosage for me, decided that that experience meant I "didn't really" have ADHD, and tried to forget about my diagnosis for a few months.
I was still so afraid of the stigma, and I had major imposter syndrome — I thought that when people found out, they would think I was trying to make excuses for my problems. Which feels so absurd to me now, since being open about my diagnosis has only improved my life, and I don't think the fact that people "know" has held me back professionally at all. But I was really scared for a while. It took at least a year to accept that having this information about myself was only going to make things better.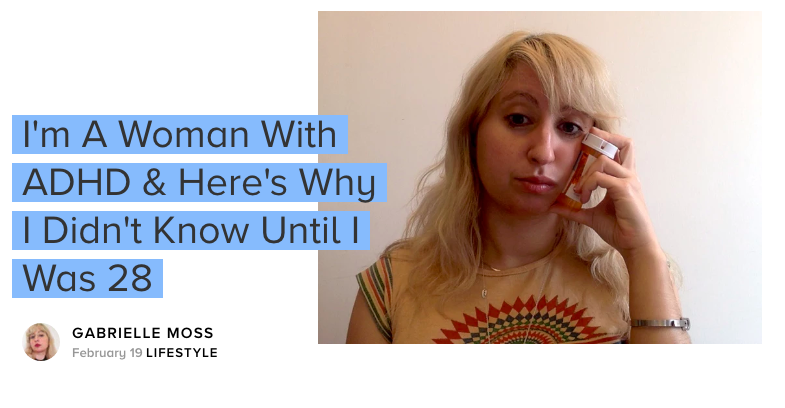 How did you get into your career as an editor?
I had always wanted to be a writer and editor, but thought that since I was such a disorganized disaster, it was never going to happen for me. I spent my first 6 or so years out of college just working in jobs where I did administrative things for writers or editors — I thought it was the closest I could possibly get to becoming a writer myself.
In my late 20s, a lot of things changed — I accepted my diagnosis and met the man who would later become my husband — which led to a lot of other changes, like cutting down on drinking and other self-destructive behaviors. I decided that if I didn't at least try to become a writer, I'd always regret it, so I started freelancing on the side of my 9-to-5 job, doing more and more writing over the course of four years. Around my 32nd birthday, I was able to drop my day job, and move into writing and editing full-time.
 Tell us about one accomplishment you're really proud of
My proudest accomplishment is the first article pitch I wrote at 28. It wasn't for a particularly important article, but summoning the courage to write it up and hit send was the hardest thing I have ever done, and getting that pitch accepted — and knowing that someone out there thought I could write — changed the course of my life.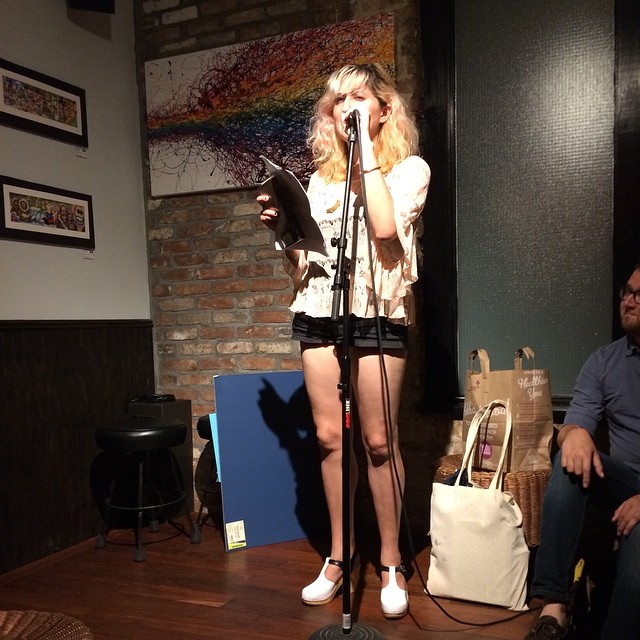 What are your ADHD superpowers?
Focus! When I am able to eliminate distractions and really focus on something I'm writing, it's like the entire world melts away. There's a saying that "writers don't like writing, they like having written," but if I'm able to truly focus in, the exact opposite is true — the act of writing and drawing mental connections so quickly I can barely get them down in time is the most pleasurable feeling in the world. Focus also helps me put an article through, say, 10 drafts without getting bored — there's always something new to zero in on.
 Tell me a funny story about you and ADHD
Misplacing keys at inconvenient times has kind of been the theme of my life. House keys, office keys, bike lock keys — if I don't somehow attach them to my body, they basically evaporate. So, of course, one Friday night at 9pm, I realized that in my hurry to leave the office, I left my key chain — which included my filing cabinet keys, my house keys, and the keys that would have let me back into the office — on my filing cabinet. My husband was out of town and none of my work friends were picking up their phones, so I ended up having to bust in on a neighbor's Tinder date and sleep on her couch. You win this round, keys!
What strategies do you use to overcome ADHD symptoms?
The biggest challenges have been organization and focus, and I've experimented with different strategies, with varying degrees of success. For organization, I have a million hyper-specific folders on my computer, so I can find whatever it is I'm trying to find, and I keep a ton of organizational lists on my Google drive — what's due when, where I am with various projects, etc. I also use Google calendar to plan every single event in my day. I also have a lanyard sewn into a few of my purses to hook my keys on, so that it is really, really hard to lose them.
As far as focus, I'm still trying to find the best strategies to deal. I've had good luck using things like white noise apps to cut out distraction, and timer-based list apps that make finishing a project feel like a game. But focus is still a very real struggle. I'm chronically late, and it's usually because I can focus on anything except rounding up the things I need and getting out the door.
I loved Heather Hogan's writing on Autostraddle about ADHD. She's a great writer, she's funny, and her advice is profoundly on point (her recommended white noise app resources are probably why I still have a job).
What does ADHD feel like? How would you explain the experience to someone who's never heard of it?
Honestly, I feel like I have such a minimal understanding of what a non-ADHD brain feels like, I would actually like someone to explain that to me! But if I were to try to explain it, I'd probably say that, for me, it's about having a constant stream of ideas, and then having a very difficult time filtering them and figuring out their actual order of importance. My biggest example is always:
Imagine having the best work-related idea of your life, starting to work on it, and then suddenly thinking "I NEED TO REORGANIZE MY GYM CLOTHES STORAGE SYSTEM RIGHT NOW" and wandering away to go do that.
One piece of advice you would give to your younger self?
I wish I could have been less hard on myself about my symptoms. I really bought into societal ideas about how anyone who struggles to stay organized or focused is a loser, and so I hid my problems instead of asking for help — which only made things worse. I genuinely thought I was a bad, useless person because I couldn't complete certain tasks in the way I was told to, and now I am a bit sad about all that time I wasted hating myself.
What would you want to say to other women recently diagnosed with ADHD?
Connect with other women with ADHD! Every time I meet another woman with ADHD, I feel a little bit less alone, less afraid, less defective. Talking to other women with ADHD — even when you're just blowing off steam about something silly, like how you kept getting distracted the last time you were having sex — has been a godsend for me.
What is one myth about ADHD that you want to dispel
That it has anything to do with intellect. One of the reasons I struggled to embrace my diagnosis is that so much of my self-image was tied up with being seen as "smart," and so many of us are raised to believe that "ADHD = unintelligent." It's a lazy stereotype that allows some parents/ educators to just write kids with ADHD off, instead of taking the time to figure out how to actually teach them. If any teenagers are reading this: you're not dumb just because you keep quitting books in the middle, ok?
What do you wish the world knew or appreciated about women with ADHD?
I feel like women get shamed way more than men for being messy or disorganized — a guy who has papers piled everywhere and cream cheese on his tie can be thought of as a distracted genius, but a lot of people see, say, a young woman with a cracked phone screen and a purse with pen stains on it and immediately think she's an idiot, no matter what words are coming out of her mouth.
This kind of thinking is obviously oppressive to all women, not just those with ADHD, but I feel like it's extra hard on us, because it often feels like appearing "perfect" is part of being taken seriously as a woman.
I wish the world would understand that women can be late for appointments, keep a messy desk, or struggle to find their keys, and also be geniuses.
ADHD can cause really serious problems sometimes, of course, but often, the problems it causes on a day-to-day basis are kind of small, and I wish we'd stop punishing women extra-hard for them.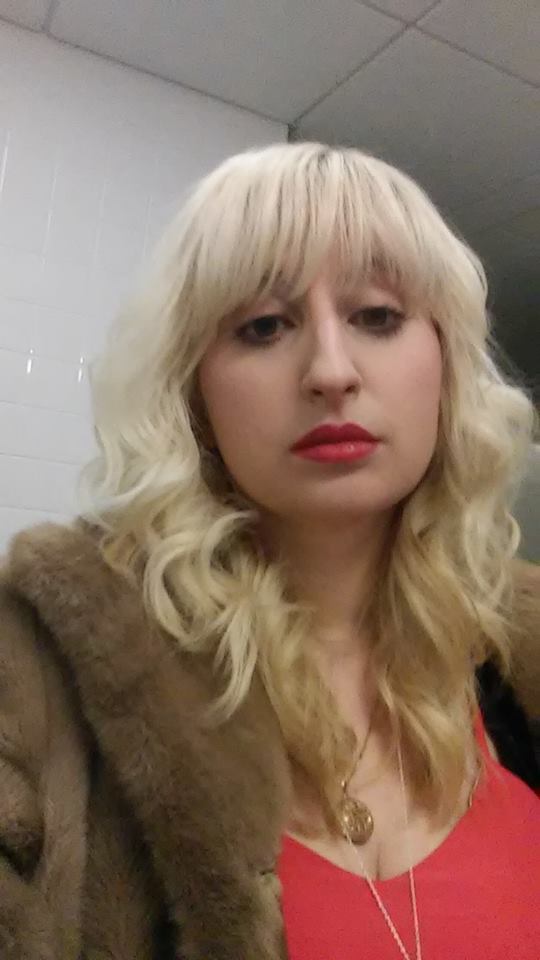 How did you feel when you found out about Kaleidoscope Society?
Women with ADHD are still so isolated from one another — not because there aren't many of us, but because so many of us are encouraged to keep our diagnosis a secret. I was so relieved to find out about KS — not just because it's great to hear from so many different women with so many different experiences in one place, but because its existence alone is a powerful symbol that women with ADHD don't have to be ashamed of ourselves.
With resources like this, we can support each other, and not think negative things, like, "Oh god, I'm such a flake, what's wrong with me." Instead, we can think, "Yeah, this is who I am — and I'm still awesome and a hard worker and have great ideas, so f*cking deal with it."
Can you relate? Leave a comment below!