Kristen is a strategy director at an advertising agency in NYC, and uses her ADHD mind to solve business problems for her clients. (When she's not reading tarot cards or predicting who designed the chair you're sitting in!)
Kristen Mooney, 29
Director of Strategy and Planning, Publicis
Brooklyn, NY
ADHD, Inattentive Subtype
Age of ADHD Diagnosis: 27
What are some fun facts about you?
I love being surrounded by nature. It calms me and makes me feel grounded.
I read tarot – I just finished my intro class and have started doing readings at work before big meetings and with friends at dinner parties.
I'm obsessed with interior/home design. If you show me a chair, I'll tell you who makes it.
Tell us a little bit about your work as an advertising strategist
I work as a strategy director at a large advertising agency in New York. As a strategist I'm involved in a lot of different types of things. I have to know my consumer, develop social content for my brand, look at performance numbers and analytics, balance the needs of my clients and my creative teams, all while coming up with new ways to solve business problems through marketing.
There are always multiple projects happening all at the same time – each with different goals, teams, clients, and deliverables. You have to be flexible, creative and resourceful in how you work, things can change at the drop of the hat and you've got to be able to figure out the solution.
ADHD makes me a non-linear thinker. I'm constantly thinking about how things connect in new and different ways. I use my tendencies to become easily distracted to my advantage by trying to see commonalities in things that seemingly have nothing to do with each other – maybe that buzzfeed article in my Facebook feed will spark that idea I've been looking for!
  
What ADHD symptoms cause challenges for you and how do you find ways to overcome them?
My biggest challenge when it comes to ADHD is the long-periods of time when I need to focus on one thing or sit through a long meeting. I've found it tough in the past when colleagues misinterpret my behavior for lack of interest, engagement or commitment to a project. In the last year, as I've worked to identify and understand these behaviors, I've become more comfortable talking about them.
I think being open with the people you work with can make a huge difference – many times they're just unaware. I try to help them understand that if I have to stand up or I'm looking around the room doesn't mean I'm not paying attention, it just means I'm thinking about the discussion and coming to my own conclusions in my own way.
I think in the corporate environment we all need to be a little more understanding of how different people and learn to work and use this to make the most of everyone's talents.
What advice would you give to your younger self?
Have compassion for yourself and others, and don't put too much pressure on yourself.
Focus on getting better rather than being the best.
Just own it.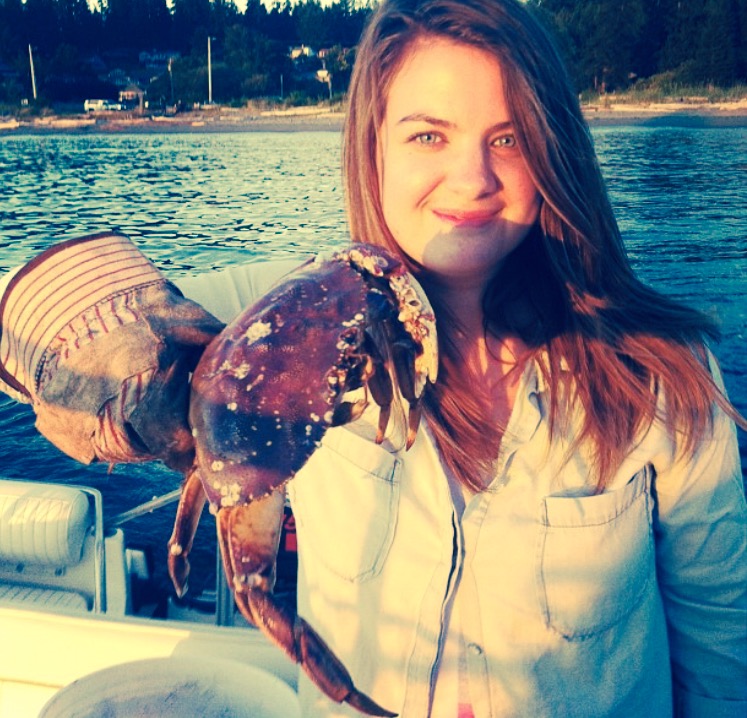 Do you have favorite resources, books, etc related to ADHD?
I think there's a lack of free and available resources for people with ADHD in general. I haven't found a book or place (until Kaleidoscope) that gives advice or support needed in the day to day.
My biggest resource has been a brilliant therapist who helps me work through common ADHD challenges at work, in relationships, and with family. It took me a few tries to find the right person, and it's definitely an investment, but it's changed my life. She's helped me understand my typical behaviors and thought patterns and pushed me to use my ADHD to my advantage in new ways. I also find meditation and journaling really helpful when I'm feeling easily distracted or I'm having trouble focusing.
Do you have any daily routines?
It's challenging for me to create structure. I try to use a morning routine as a way to maintain balance and start the day off on a positive note. I make a smoothie and listen to a podcast every morning – it gives me something to be excited about when I wake up. Having rituals before I start my crazy day does wonders for my sanity.
What are your superpowers or greatest strengths?
I think there's a super power all women have – their intuition. I think my ADHD just makes that intuition even stronger. We should be so proud of that thing, that feeling, that helps us make so many important decisions and know what's right and what's not. Respect it, invest in it, and own it.
What do you wish the world knew or appreciated about women with ADHD?
We're not less capable because we have ADHD, we just do things a bit differently.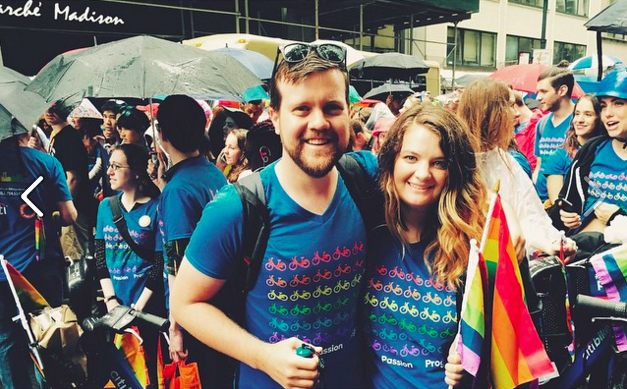 What's your next adventure?
I'm planning a trip to Iceland for my birthday this year. I've seen too many Instagram photos of Icelandic ponies and geothermal spas to not get in on that action.
Now it's your turn! Share your story and join us in dispelling the stigma around ADHD.